The consciousness of streaming.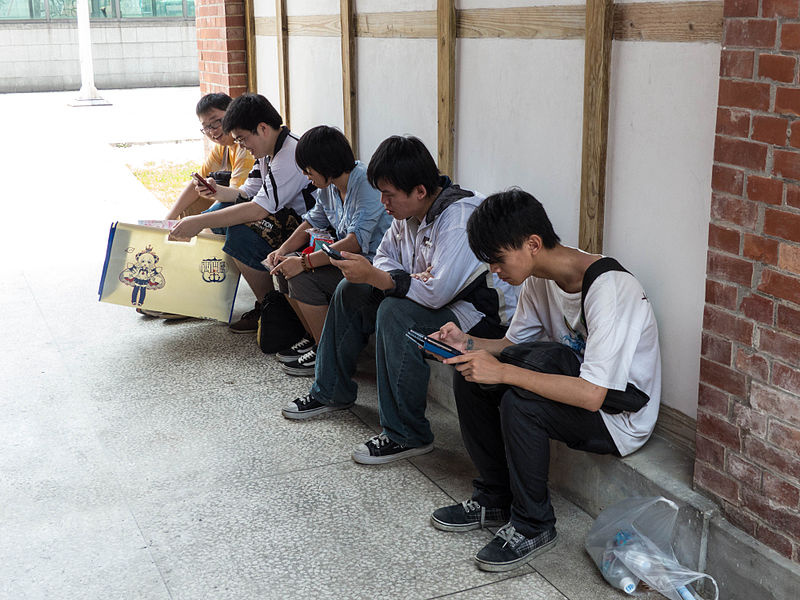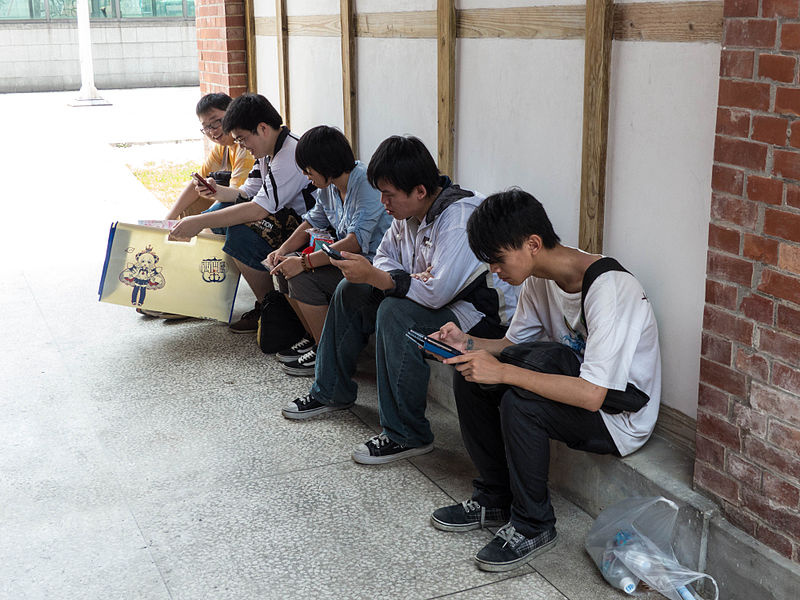 One of the most interesting evolutions of digital in the consumers space has surely been that of bringing new ways of interacting with each other, and in a sense, with ourselves. I started this blog in 2011 to analyse
the evolution of social networks
. Social networks are not just the Facebook and Instagram or Snapchat, but all those digital-based networks and platforms that help us (or prevent us from?) interact with each other on the internet. This is why I often analyse some digital businesses whose core is not social. Today's post focuses on
streaming
. I decided to write about streaming following the recent announcements of
a new €160 million funding for Deezer
, the music streaming platform I worked for 4 years during its presence on the Italian market and
the recent opening of DAZN, the so-called "Netflix of the sports" in more European countries
, after a successful launch in Germany, Austria, Switzerland and Japan in the previous year. And more: using on-demand audio and video services, music fans in the U.S. streamed 403.4 billion recordings in the first half of 2018,
according to Nielsen Music mid-year report
. That's up from 284.8 billion a year ago – a stunning 41.6 percent increase. I remember when I joined Deezer in 2013 – it was just over 5 years ago – many people did not even know what streaming was. There was confusion about the spelling and the meaning of the word, not to mention both people and businesses were still struggling with understanding why legal download was better than illegal download. Now in mid 2018 we can probably tell it:
streaming is a thing.
This expected growth of the streaming made me remind of that "Stream of consciousness" that was often linked to James Joyce's way of writing, as defined by 
William James
 in 1890 in his 
The Principles of Psychology
, 
"The stream of consciousness is a literary technique which consists in reproducing the free flow of thoughts, feelings and sensations of the characters without comment by the author."
As an observer of social behaviours with digital technologies, I believe, other than from the broad access to the networks, the success of streaming also comes from a different way we live our lives today:
technically more connected with each other
through social media, emails, chats, and everything that keep us connected with others,
yet definitely more alone
and disconnected from each other. And probably in a time when we have more "solo" time, entertainment via streaming – always on, yet alone- we have chosen to select our intimate preferred entertainment without sharing our personal taste with anyone – at least this is what usually happens. Raise your hand if you don't want some of your friends to know that you like some kind of music or movies because they are not really so cool.
Streaming is set to grow more and more:
networks will become faster, competition will lift prices and standard services will not fulfil the needs of a generation that is too used to personal choice. And of course also the digital giants 
Facebook
 and
Amazon
could not stay away from the streaming expected growth! A couple of weeks ago, in mid August,
Facebook has acquired the rights to broadcast Champions League matches for free in Spanish-speaking Latin American territories during the 2018-21 cycle
. Facebook has secured the exclusive free-to-air rights to 32 live matches each season, including the final and UEFA Super Cup. The matches will be available on the UEFA Champions League Facebook Page. Wednesday highlights and magazine programs will also be shared each match-week on Facebook. In July 2018
Facebook
acquired the rights to broadcast live Premier League games in Asia from the 2019-2020 season.
Facebook will have live broadcast rights to show league games in Thailand, Vietnam, Cambodia and Laos
. According to reports, the social networking giant paid 200 million pounds to acquire the right to broadcast each season's 380 games, topping bids from BeIN Sports and Fox Sports Asia. In June 2018 
Amazon
has broken Sky and BT's oligopoly on Premier League football by striking
a groundbreaking deal to livestream exclusive coverage
of 20 matches a season online. The matches are available to UK Prime Video members at no extra cost. The most interesting thing around these latest sport streaming deals is that contents will go to no additional cost for existing users. Facebook's fee is advertising (and our personal data, like it or not) and Amazon's strategy is that of growing as the "it" player for e-commerce and streaming combined, following its launch of Prime music and video, whose aim is to compete with both music and video streaming. What will the winning marketing strategies be to capture this streaming impressive growth and make streaming profitable for all players? How will these companies make more profits from contents delivered at no cost? Is advertising set to change the rules again?
Netflix is already testing ads
on original contents, after struggling with the
high costs of TV series
, music streaming keeps looking on anti-piracy and maybe blockchain implementation and a standardisation of revenue splits (and around the so-called
value gap
). Sports could actually be a good solution in terms of costs handling. But there's a little element to consider: unhappy customers who are not ready to the digital yet and that are now forced to move to digital to watch their favourite sports. In fact,
Dazn and Sky already got some class actions
from consumers associations in Italy. The biggest issues are on a side that Sky kept the same football subscription pricing as last year, yet delivering 7 matches instead of 10 because of the Dazn deal – which grants 3 matches per day to Dazn-  and that the Dazn network is not able to deliver good quality without interruption. Get the google-translated article
here. 
Once again, the legislator is a couple of steps behind technology evolution and new/tech companies will have to consider better strategies to overcome such issues, and at the same time they need to work with the legislators to explain the differences with existing or traditional services and businesses. Digital transformation is very hard for companies and it is even harder for govrnments and legislators.
What the winning steps will be to overcome the new challenges that streaming companies are facing in the coming months? 
Your comments and considerations are always welcome.